Manuel Arciniega
Manny Arciniega is a percussionist, arranger, and composer living in Silver Spring, Maryland. DC credits include We're Gonna Die at Round House Theatre; Miss You Like Hell at Olney Theatre Center; Lovesick at Theatre J; In the Heights at Gala Hispanic Theatre; Caucasian Chalk Circle, Peter and the Starcatcher, and Avenue Q at Constellation Theatre; Chicago, Next to Normal, and Cabaret at the Keegan Theatre. Manny was a featured extra and provided original music for the Netflix Series House of Cards. Other notable performances include appearances with The Smithsonian Jazz Masterworks Orchestra, The Royal Liverpool Philharmonic Orchestra, and The Symphony Orchestra of India. He is an active teaching artist with Arts for the Aging, The Kreeger Museum, and is on faculty at Levine Music.
Andrew Cohen
Andrew R. Cohen is a D.C based scenic designer/visual experience designer. His theatrical work has been seen in NYC at the Lincoln Center, and 59E59; Locally in D.C at such places as Studio Theatre, Folger Theatre, The Kennedy Center, Olney Theater, Theater J, Imagination Stage, and Mosaic Theater of DC, as well as various regional theaters across the country. In addition to design for the theater, Andrew also has designed a Baltimore restaurant, created a holiday themed experience for the Watergate Hotel entrance, and was the scenic coordinator for the 3rd National tour of Finding Neverland. He received his MFA in Scenic Design from University of Maryland, and is a member of United Scenic Artists Local 829. www.andrewcohendesigns.com
Karen Currie
Karen Currie (Production Stage Manager) is thrilled to be returning to live theater! A DC area SM for the last 16 years, Karen's previous credits include: SIGNATURE THEATRE: Easy Women Smoking Loose Cigarettes, Heisenberg, Jesus Christ Superstar, The Fix, Cabaret, Sycamore Trees, The Happy Time; KENNEDY CENTER: Digging Up Dessa, Oliverio, Mockingbird, Orphie and the Book of Heroes; OLNEY THEATRE CENTER: Mary Stuart, Once, In the Heights; VIRGINIA STAGE COMPANY: Detroit '67, A Christmas Carol (2018); THEATER J: over 20 productions including Trayf, The Christians, Another Way Home, G-D's Honest Truth, Yentl, Freud's Last Session, After the Revolution, The Whipping Man, and The Religion Thing. FOLGER THEATER: As You Like It; NYC: The Last Session. Karen holds an M.A. in Arts Management from American University.
Jordan Ealey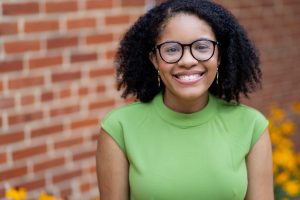 Jordan Ealey is a dramaturg, playwright, scholar, and critic in the DC-area. As a dramaturg, Jordan has worked with institutions such as Working Title Playwrights, Theatrical Outfit, Synchronicity Theatre, Woolly Mammoth Theatre Company, and Hush Harbor Lab. Currently, Jordan is pursuing a PhD in Theatre and Performance Studies at the University of Maryland, College Park, where they research Black women-authored musicals from the nineteenth century to the present. Her scholarly writing has been published in The Black Scholar, Theatre Journal, and Frontiers: Augmented with forthcoming work in Studies in Musical Theatre, Theatre Topics, and Girlhood Studies. Jordan also co-hosts and co-produces Daughters of Lorraine, a podcast on Black theatre through a Black feminist lens, which is supported by HowlRound Theatre Commons. Follow Jordan on Instagram @jaealey
Shanara Gabrielle
From new plays to reimagined classics to world premieres, Shanara has directed some of the most innovative performance experiences to sold-out audiences across the country. Shanara creates transparent creative processes based in anti-oppression with a dedicated 51% non-white/cis/abled practice in her creative team building. Her directorial work has been lauded as "specific, joyful and a celebration of all that is great theatrical art", "a terrific mixture of intelligence and instinct", and "visceral, intimately connected with the audience, extremely smart and utterly engaging." Shanara has directed at: the cell nyc, Goethe Institut, BAAD NYC, The 4208 Group, Arena Stage (associate), Door Shakespeare, Shakespeare Theatre's ACA, Catholic University of America, Spooky Action, Kennedy Center Page-to-Stage, Solas Nua, Every 28 Hours produced by Oregon Shakespeare Festival/One-Minute Play Fest, Imagination Stage (movement director), Shakespeare Festival St. Louis (touring), The Coterie Theatre, Metro Theatre Company, The Black Rep (associate), Repertory Theatre of St. Louis (touring), Great Lakes Theatre/Idaho Shakespeare, COCA Theatre Company, New York Fringe Festival, San Francisco Fringe Festival, and Bowery Poetry Club/Dixon Place Theatre; and Shake38 – an interdisciplinary performance event in collaboration with visual artist Ben Kaplan and Project Runway fashion designer Michael Drummond.
Minjoo Kim
Minjoo Kim is a lighting designer who is on a never-ending quest of understanding the perpetually fascinating facets of light. Working as a theatrical lighting designer in Korea, China, and the United States, she developed a keen eye for lighting and honed her drafting skills. Using hands-on techniques from live productions, she can approach design from dynamic and diverse visual perspectives. Her collective lighting design credits include Bette Davis Ain't for Sissies(Mile Square Theatre), The Two(Space Owul), The Great Leap(Cygnet Theatre), Quiet No More(San Diego Women's Chorus), Qulili(The Blindspot), IDEAS-Cetacea(Calit2 Theater, Atkinson Hall), Crimson Girl(Dongsoong Art Center), Die or Not(Seoul Art Space Mullae), Mask on/off(Shanghai Dramatic Arts Centre). Her work Othello, directed by Dylan Key, got selected in the Emerging Artist/Imagination Exhibit from the USA at Prague Quadrennial in 2019.
Ashleigh King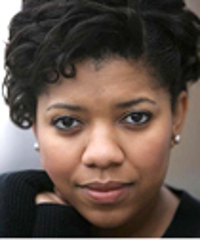 Bio coming soon.
Moyenda Kulemeka
Bio coming soon.
Mathew Schleigh
Matthew Schleigh (guitarist) Guitar credits: We're Gonna Die, Round House Theatre; The Rocky Horror Show, Kensington Arts Theatre. DC Area acting credits (selected): A Comedy of Tenors, Olney Theatre Center; Rooms, MetroStage; Charlotte's Web, Imagination Stage; Road Show, Signature Theatre; As You Like It, Shakespeare Theatre; Peter and the Starcatcher, Constellation Theatre; The Glass Menagerie, Everyman Theatre. Matt has received Helen Hayes Nominations for Lead Actor in a Musical (The Buddy Holly Story, Toby's) and Sound Design (Caucasian Chalk Circle, Constellation). www.theschlys.com
Justin Schmitz
Justin Schmitz, sound designer and composer, is a proud member of USA 829, TSDCA, and USITT. Credits include productions at: The Kennedy Center, Signature Theatre, Round House, Woolly Mammoth, Studio Theatre, Olney Theatre Center, Constellation Theatre Company, Imagination Stage, amongst many others. Additionally, he has collaborated Off-Broadway with 59E59 Theaters and Round House Theatre on HANDBAGGED as associate sound designer, The Dixon Place Theatre as sound designer for COW PLAY, and with the St. Louis Black Rep Theatre Company for NINA SIMONE: FOUR WOMEN, and DON'T BOTHER ME I CAN'T COPE. He has been the designer of three national touring productions through the Kennedy Center's Theatre For Young Audiences including: DARIUS AND TWIG, ME, JANE…THE DREAMS AND ADVENTURES OF YOUNG JANE GOODALL, and most recently DON'T LET PIGEON DRIVE THE BUS, THE MUSICAL! in collaboration with Mo Willems. For more information please visit www.justinschmitztheatre.com
Jenn Schwartz
Jenn has been a production manager and stage manager in DC since moving to the area in 2004. She serves as the Production Manager for UMD's School of Theatre, Dance, and Performance Studies. Previously, Jenn was the General & Production Manager for Imagination Stage, where she was provided the opportunity to spearhead many unique projects. Those projects included producing and stage managing a tour of Inside Out as part of the 25th ASSITEJ International Summer Festival in South Korea in 2017. Before transitioning into production management, Jenn was an AEA Stage Manager for many years, with the majority of that time spent as the resident stage manager for Round House Theatre. Other stage management credits include: Imagination Stage, Olney Theatre Center, and Rep Stage.
Alberto Segarra
ALBERTO SEGARRA (Lighting Designer) Recent Credits include, Tender Age at Studio Theatre; Here I am at The Lab for Global Performance & Politics; and El Perro del Hortelano at GALA Theatre. Selected Washington, DC credits include The Snowy Day, Cat in the Hat and Blueberries for Sal at Adventure Theatre MTC; BOY and As You Like it: The Musical at Keegan Theatre; Earthrise at The Kennedy Center; Blood at the Root (Helen Hayes Award for Outstanding Lighting Design) and Day of Absence at Theater Alliance; The Agitators, Vicuña & the American Epilogue, and Satchmo at the Waldorf at Mosaic Theater; and An Act of God at Signature Theatre. Other credits include 1776 and The Gift Horse at New Repertory Theatre and Priscilla, Queen of the Desert at BlueBarn Theatre. Alberto received his MFA in Lighting Design from the University of Maryland, College Park, and he is a USA 829 member. Upcoming projects include Quixote Nuevo at Round House Theatre, The Thanksgiving Play at Olney Theatre Center, and Acoustic Rooster at The Kennedy Center. albertosegarra.com.
Jason Wilson
Jason is very excited to be a part of this amazing production. His DC credits include We're Gonna Die at Round House; The Let Freedom Ring MLK Celebration and The Kennedy Center Honors at The Kennedy Center; Partial Eclipse at Signature Theatre; American Idiot, Spring Awakening and Cabaret at Keegan Theatre; F#@king Up Everything at Woolly Mammoth (2011 Broadway World Best Featured Actor In A Musical-Local). Other credits include Rock Of Ages at the Eldorado Casino (Reno, NV) and Lake Dillon Theatre (Silverthorne, CO); Stirring The Waters (National Tour); The New York Musical Festival; The Lincoln Center Youth Debut Series. www.JasonWilsonRoxx.com
William Yanesh
William Yanesh (Music Director) has been working as a music director and composer in the DC area for ten years. His credits include the Off-Broadway production of Caps for Sale (music and lyrics); Make Way for Ducklings and Blueberries for Sal at Adventure Theatre MTC (music and lyrics); Into the Woods at Ford's Theater; Snow Child at Arena Stage; Jesus Christ Superstar and The Last Five Years at Signature Theatre; Ordinary Days at Round House Theatre; and Floyd Collins at 1st Stage. He won the 2020 Helen Hayes Award for Outstanding Musical Direction for Into the Woods. He holds a Bachelor's degree in Music Composition from Carnegie Mellon University.
williamyanesh.squarespace.com